Location of VIN tags:

1960: Left front door hinge pillar

1961-1964: Left front door hinge pillar at the top of the door jam near rubber door moulding.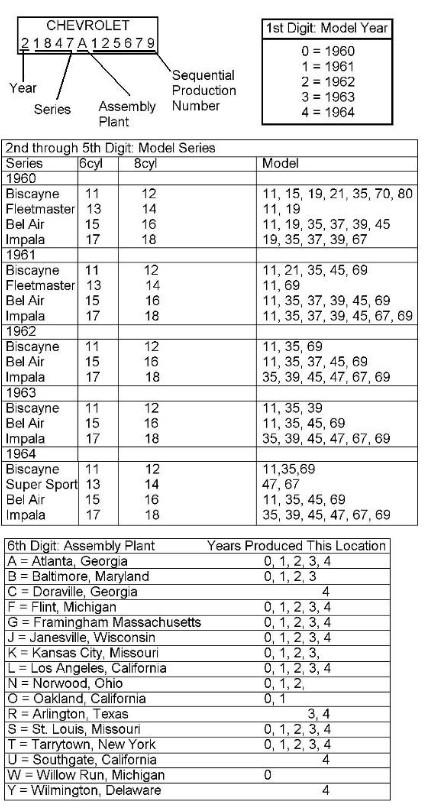 The example VIN tag above would be deciphered as follows:

2 = Year: 1962
18 = Series: Impala
*47 = Model: 2 Door Hard Top Sport Coupe
A = Assembly Plant: Atlanta
125679 Sequential Production Number: 25,678 car to roll off the assembly line in this plant. This sequential number began at 100001.

*Model codes will be discussed in depth in the Cowl Tag section.