Recent Events
November 3, 2001

Organizational meeting

Minutes available via email.

June 14- 16 All GM Nationals In Carlisle, PA
Meeting, New logo unveiled, several members competed and won in show field. Great show Huge success for the MAIA.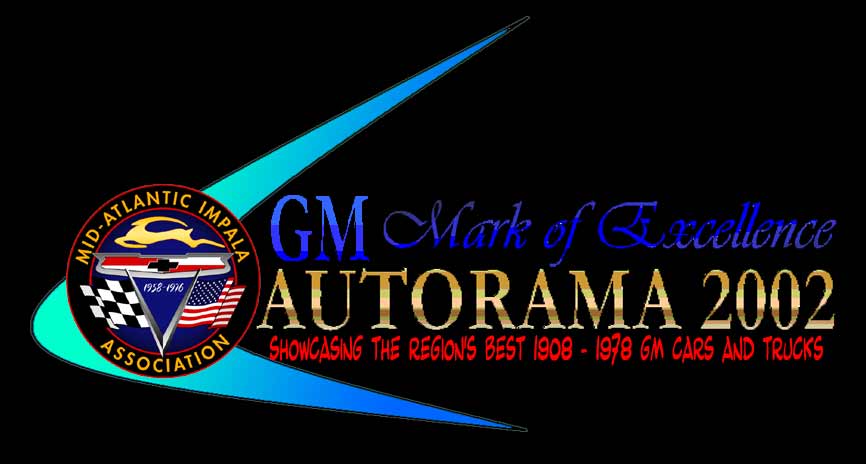 August 24 2002
Mercersburg, PA - GM Mark of Excellence Autorama 2002. Two Top Ruritan Park, 25 classes of cars and trucks. Many Specialty and Best of Awards. Contact Tom or Dan for more information.
August Meeting
August 24 - 4 pm after Autorama 2002 - Officer Nominations and other important discussions.
September 28 -29 2002
WINCHESTER VA
1st Annual Family Days, Picnic Cruise-In, Meeting, Drivein Movie -Saturday. Sunday events - Driving Tour of Skyline drive in Shenandoah National Park. Call Tom for Details
September 28 - Meeting- Election of officers, Discussion, and a possible guest.